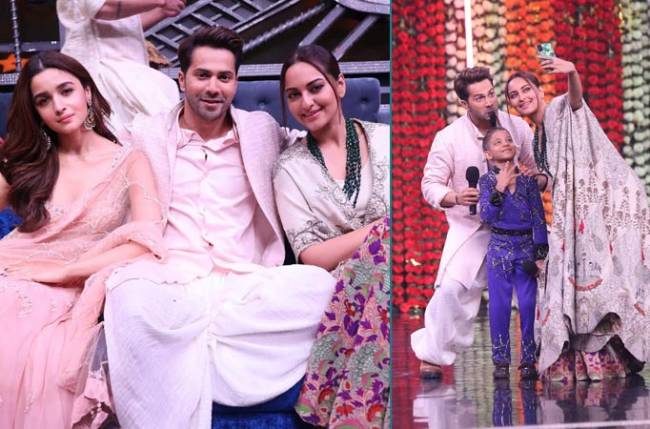 MUMBAI: The life of an artist is not that glamorous as it seems to be on the screen. It takes a lot of hardship in getting the right nuances and the picture-perfect moves which is rarely seen by the viewers. The contestants of Super Dancer Chapter 3 are seen winning hearts and how with their exceptional dance performances week after week. This time, the special guest Alia Bhatt, Sonakshi Sinha and Varun Dhawan will be seen astonished with the performance of Super Dancer's very own Gullyboy from Mumbai Tejas Varma and his Super Guru Tushar Shetty. The stars couldn't stop praising them for the energetic performance the little one gave. Not only him but his Super Guru Tushar Shetty also received a lot of accolades for leaving no stone unturned in their effort.
Tejas, is surely a 'Chhota packet, bada dhamaaka' and is seen giving his super guru a tough time on the sets. Tejas is known for his enthusiastic energetic performances and Tushar has to match-up to his energy levels.
On watching the little one perform, Sonakshi Sinha said, "You remind me of Prabhu Sir. The way you move, your expressions, the ease at which you dance, I feel you were really born to dance. I have worked with Prabhu Sir previously and he has inspired me so much and looking at him dance makes me happy. Today I felt the same looking at you dance."
Varun has worked with Tushar previously and the actor always admired his work. Though Varun loved the performance he found it very funny when Tushar was left breathless after the performance as he had to match up to the speed of little Tejas. Varun went on the stage and wiped Tushar's face. Said Varun Dhawan, "When I danced with Tushar, that time he made me sweat like anything but today when I saw you dancing with this little boy, he is the one making you sweat now."
The entire set erupted in to a loud cheer. The young boy definitely has a long way to go.