It was an emotional moment for him.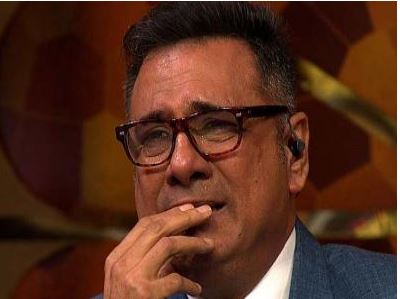 The well known Bollywood name, Boman Irani who is seen as judge on the Sony TV show, Sabse Bada Kalakar recently had a breakdown.
This actor broke down when the makers played an emotional video where the actor's mother (Jerbanu) spoke about how blessed she felt to have a son like him.
Boman was overwhelmed to see his mother share the emotion how he came over all the hardships he had faced and come a long way.
After such a moment, the actor could not control his tears and he was consoled by his co judges. He also received a standing ovation from everyone on the sets.
Boman said in a statement that his mother (Jerbanu) means the world to him. She has been his rock and has encouraged him in every sphere of his life – be it education to his journey of becoming an actor. Today, whatever he is, it is all because of her. Even today, she guides him whenever he needs someone to look up to. With her, he still feels childlike – young and energetic. She truly is his inspiration.