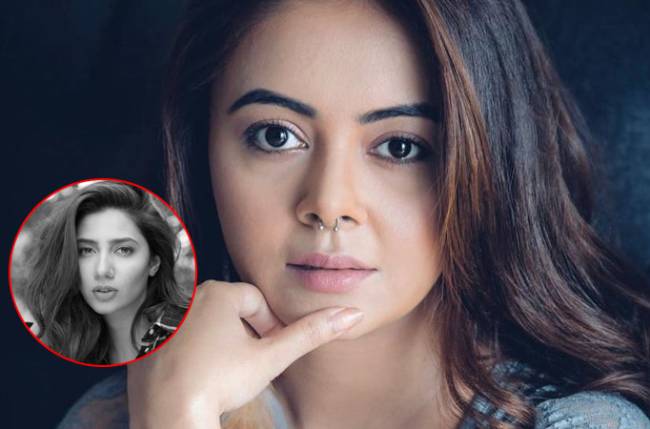 MUMBAI: Amidst all that's going on between India and Pakistan, one of Pakistani actress Mahira Khan's fan and Indian television actress Devolena Bhattacharjee got into a war of wards.
Since the Pulwama Terror attacks, the atmosphere is quite tensed all over the nation. On February 14, the Pulwama Terror attacks killed more than 40 CRPF jawans. To avenge the death of jawans, India carried out a pre-emptive strike against Pakistan. India sent their aircraft in Pakistan Occupied Kashmir and destroyed three terrorist launch pads. Pakistan retaliated yesterday by sending their aircrafts in India.
After all this, celebrities on both sides have been taking to social media to express their views.
Mahira Khan took to Twitter and quoted Pakistani author Fatima Bhutto's tweet saying, "Nothing uglier. Nothing more ignorant than cheering for war. May sense prevail.. Pakistan zindabad."
To this, Devoleena replied, "Ugliest would be then if anyone feels uglier & criticise a war against terrorism…Never mind. Nation's love indeed make us blind but not terrorism. #JaiHind."
Mahira did not respond further, but Devoleena later got into a heated exchange with a Pakistani social media user.
The Pakistani user commented, "You guys are not doing war against terrorism,but instead doing a cheap propaganda for ur bloody upcoming elections!!You guys are satisfying ur recent attack revenge!!Shameful & Pathetic!!Supporting a murderer, who had killed thousands of muslims in India."
Devoleena lashed out by saying, "Mind your language Madam. Seems like you are well aware of the war against it. The reason you have been suffering from is within your country. So rather having some baseless ted talks help those who are helping to clean the garbage.at least don't send it here..#IndiaStrikesBack."