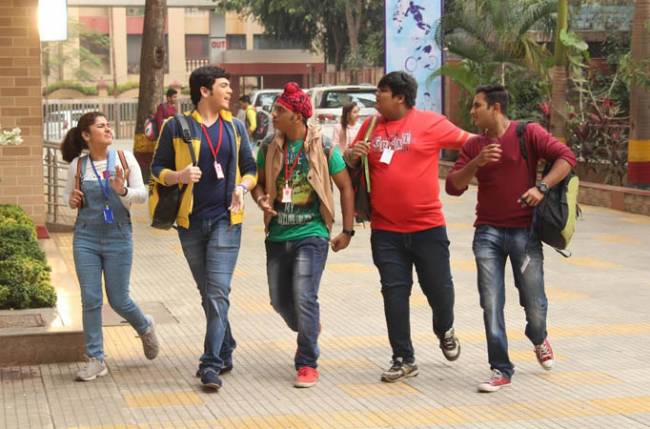 The famous Tapu Sena of SAB TV's Taarak Mehta Ka Ooltah Chashmah (Neela Telefilms) is gone on a spy mode.
Tapu, Sonu, Gogi, and Goli all have a set of parents in Gokuldham Society however parents of their friend Pinku have never been shown in the show.
As per the plot, Tapu Sena will get inquisitive about Pinku's parents. Especially after he vanishes from college and nobody knows about his whereabouts. It all happens one day when all the friends start discussing the love and pampering they receive from their parents. They talk about their best memory with their parent and even place bets about whose parents love their children the most.
They even text 'I love you' to their parents and each receive a prompt reply. Throughout this chat, Pinku sits quietly and he even tries to change the topic in between. When Tapu asks Pinku why his father has not replied till now, he gets uncomfortable. Later, he just leaves the discussion on the pretext of going to the washroom. After a long wait for Pinku to return, Tapu Sena tries calling Pinku but his phone is switched off. Tapu then gets worried and starts investigating.
Later, Sonu remembers Pinku chatting with his uncle in America and decides to discuss the issue to him. When they call him he gives the address of Pinka's house. On the other hand, Pinku gets to know that Gokuldham Society members have got his address. When everyone decides to visit his house, Pinku calls Tapu Sena to the society and stops them from visiting his house.
Who are Pinku's parents? Why is Pinku hiding something so important from his closest friends?