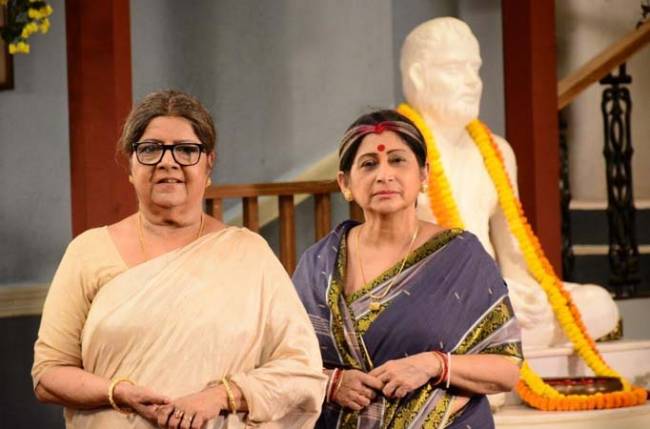 KOLKATA: Gear up to watch the Aakash Aath series, Briddhasram, as the upcoming episode will unfold an interesting twist.
Well, loyal viewers of the show would know that Indira has forgiven Bimalandeu but she doesn't let anyone know this even Bimalandeu so, the latter returns from Shesher Kobita (old age home).
In the coming episode, suddenly Indira will receive the unfortunate news that Bimalandeu's car has met with an accident. Now, how can a mother stop herself from meeting her son? Along with Roshni (Anwesha Hazra), she will rush to the hospital.
When she will return from the hospital, Jashoda (Lily Chakraborty) will tell her that now she must go back to her son. Though Indira will not say 'yes', deep down she wants to be with her son.
Now the question is—will the members of Shesher Kobita get to know that Bimalandeu's visit to the old age home, his asking for forgiveness and the car accident were a part of plan? Only time will tell. Stay hooked to this space for more updates.