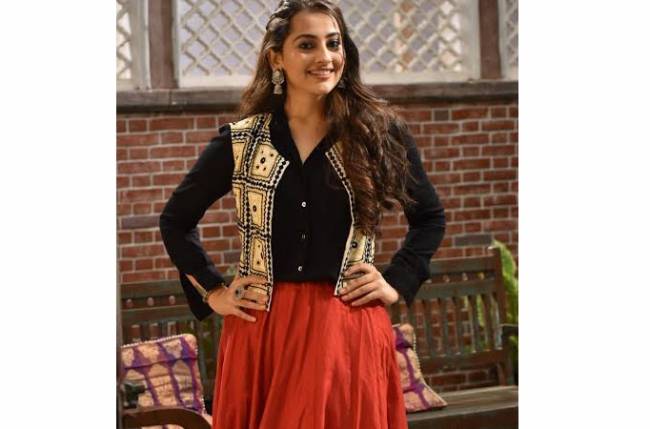 Rajan Shahi's "Anupamaa" made a huge fan base of its own soon after it first went on-air. The show mirrored every woman in an Indian household, and actress Anagha Bhosale, who is seen as Nandini in the show, feels the show is a trendsetter when it comes to depicting women on the telly.
"Our show is a game-changer when it comes to the portrayal of women on-screen. Television media is mostly watched by an Indian woman and by showing strong women like Anupamaa, Baa, Nandini, and Kinjal, who are polite and calm, but are very strong-headed at the same time, we are setting an example. I feel such shows should be shown more. How a woman can mold into all kinds of roles in life, is beautifully shown here. So I am sure we are setting examples," she said. She also appreciated the show from an audience's point of view and shared that she is in awe of every actor's performance.
"As an audience, I love the show. Every character is doing so well. I remember I was watching an episode a few days back, and I was like 'Wow, team Anupamaa, you are doing amazing.' As an audience, I feel all sorts of emotions when I watch the show," she said. Anagha also spoke about working on the sets of Rajan Shahi's Director's Kut Productions and shared that even though she took a little time to open up, she was never left out.
"Everyone's been so great. I entered the show a bit late, but everyone was so welcoming. I took some time to gel in, but always felt a part of the 'Anupamaa' family. I love to be on the set and it doesn't feel like that we are even working," she said. "It's a lovely bond that I share with my co-stars on the set. During the break we chill together, our lunchtime is great as we all eat together, and we get so many options of food to choose from. It's one big happy 'Anupamaa' family," she added. Asked if she relates to her on-screen character in any way, she said, "Anagha and Nandini do match, but Anagha is more naughty and a fun-loving girl."
"Nandini is more confident and strong-headed, she is independent. Her past has made her stronger and she follows her own rules. Though she has stayed in America, she is still rooted in her Indian culture," Anagha added.