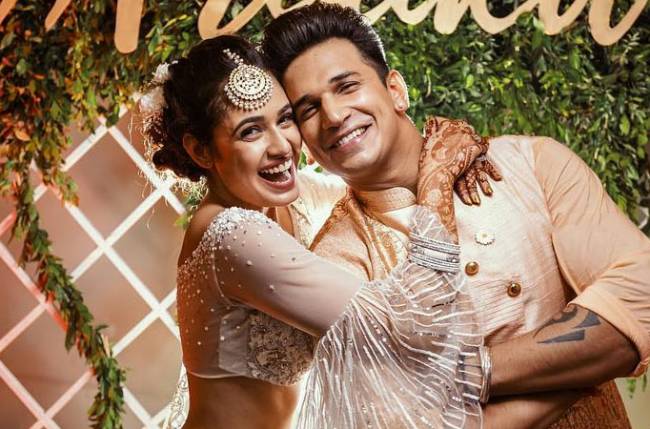 Prince Narula and Yuvika Chaudhary are one of the most popular couples. The adorable duo never fails to give major relationship goals to their fans and followers.
Recently, they were down with Dengue. Prince and Yuvika had informed fans through a post on social media. Owing to health issues, they also had a low-key second marriage anniversary celebration.
Yuvika recently shared that Prince and she had tested positive for COVID-19 first, after which they were diagnosed with dengue. Now, as they recover, the couple groove to the beats of a peppy Punjabi track.
The actor took to his social media handle and shared the video.
His caption reads, "Ek surma ek gaani ek tere pyar nishani main hor kuch naheo mangde @yuvikachaudhary @zor" Prince posted the video and penned down a few lines from the song Surma Gaani that features him. He tagged the singer of Surma Gaani, Zorawar and his wife Yuvika Chaudhary as they danced to the tunes of the song.
In the video, Prince and Yuvika look hale and hearty as they dance to the beats of song after Dengue recovery.