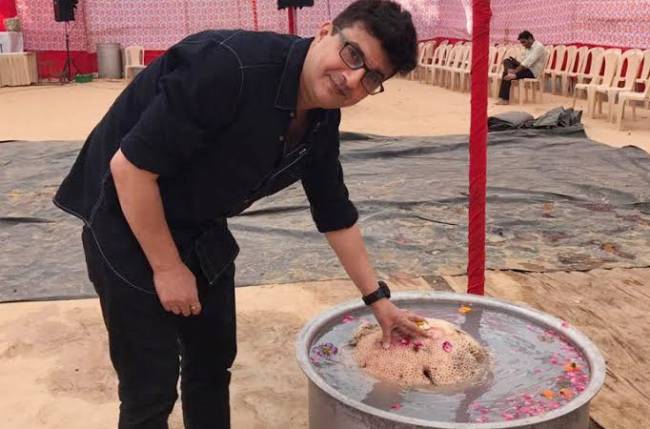 Mumbai: Mahashivratri, the holy festival marking the union of Lord Shiv and Parvati, was celebrated yesterday all throughout the country.
While a lot of industry folks observed a fast, seasoned actor Ashish Kaul was invited for a grand Shivratri celebration by a known social cause organization in the suburbs of Mumbai. Ashish was thrilled to be a part of the occasion more so because of the uniqueness and the authenticity of the Shivling placed there.
Sharing his divine experience, Ashish averred, "I am ecstatic. It was a very different feeling. I felt consecrated as I could touch Rameshvar lingji floating stone of Ram which is original, brought all the way from rameshvaram. Har Har Mahadev!"
Stay blessed Ashish!