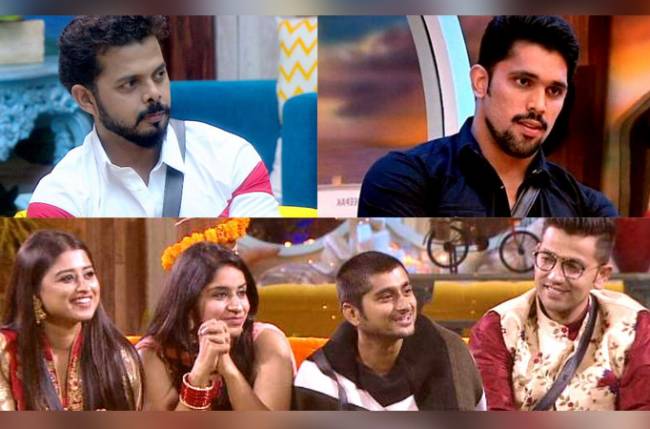 MUMBAI: Tonight, the Bigg Boss house turns into a war zone. As Sreesanth becomes the new captain of the house, Bigg Boss gives him the special power to nominate 7 people for eviction this week. Sreesanth then nominates the Happy Club members: Surbhi, Deepak, Romil, and Somi. The housemates do not agree with his decision, and they fight with him regarding the same.
Tonight, upset with the nominations, the Happy Club members create havoc in the house by targeting each contestant.
Surbhi targets Jasleen, while Romil has a breakdown moment post his fight with Sreesanth.
Deepak's remarks on Jasleen make her ask everyone if she is really a 'gold digger'.
The fight doesn't end here. Sreesanth calls Karanvir a 'nag' and the latter responds by calling him a termite.
Let's wait and watch how the other contestants react to Happy Club's mission.