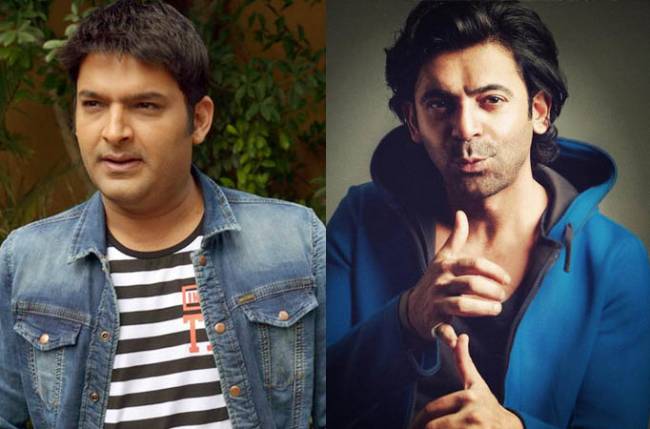 Mumbai: Actor-comedian Sunil Grover says if it is God's will, he will work with Kapil Sharma once again following their bitter battle of words.
The two comedians, who made a popular duo in "Comedy Nights With Kapil", parted ways after a mid-air brawl. Since then, there has been much talk on whether they will ever reunite.
Sunil was at the preview of "Jio Dhan Dhana Dhan Live" along with Kapil Dev, Shilpa Shinde, Sugandha Mishra, Ali Asgar, Samir Kochhar, Archana Vijaya and Shibani Dandekar here on Wednesday, when he was asked about reconciling with Kapil.
He told the media, "I really had a nice experience whenever I have worked with him. Kapil is a very talented artiste and he makes people laugh through his performances. I pray for his good health and I hope he will continue doing his job. God willing, we will definitely work together."
If the Indian Premier League (IPL) has hit on the perfect forumla of cricket, glamour and entertainment, then taking the trend further is a new web series "Jio Dhan Dhana Dhan Live", headlined by Sunil.
On the new show, he said, "I am playing the character of professor LBW in the show. It stands for 'Launda Bhatinde Wala'. It's a new show where we have combined comedy with cricket. The effort is to make people laugh while giving them information about cricket matches and it will be whole new experience for the audience."
Asked of his show compete with other comedians and Kapil's new show "Family Time", Sunil said, "There is nothing like competition. If more artistes come forward to make people laugh, then it is good for the audience as they will have less tension in their lives.
"Laughter and happiness are necessary for our country. So the more people laugh, it is more beneficial for their health."
IPL 2018 will begin on Saturday.
"Jio Dhan Dhana Dhan Live" will premiere on the same date on the MyJio app with all-live episodes releasing every Friday, Saturday and Sunday.