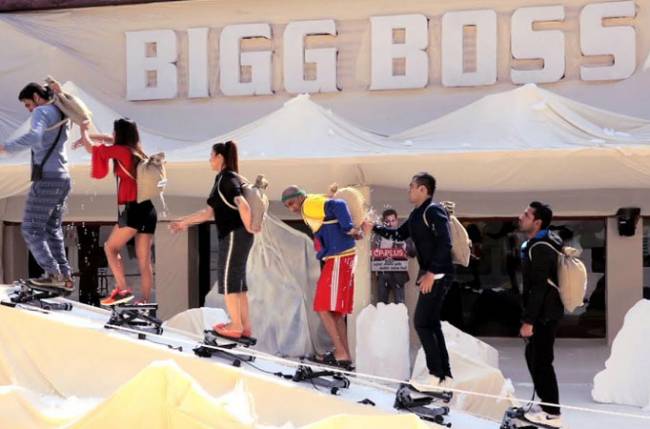 The best view waits after the hardest climb and the gharwale are all set to race Mount BB for a spot in the Top 3 of Bigg Boss 11. As the task continues, it is Celebrities against the Commoners, as they team up to reach the peak.
While the second part of the long trek commences, contestants slowly arrive at the realization that they need to leave their friendships behind and play their own individual games. Luv Tyagi makes it amply clear to Hina Khan that winning the task means a lot to him and henceforth, he will not support her in this task. Forming an alliance with Puneesh Sharma, the two commoners join forces and intellect to create the perfect strategy to win this game!
Now that Hina has no more allies in the task, she seeks support from Shilpa Shinde and Mastermind Vikas Gupta. The three successfully manage to overthrow Akash Dadlani out of the race! Being the first one to get out, Akash gets into an intense argument with Hina and she reveals that her sole motive was to eliminate him from the task.
Watching the 3 celebrities together, Puneesh and Luv decide to tighten their guard and stand by each other. Together, they eliminate Vikas from the race; leaving Hina and Shilpa to create a new strategy for winning this game. The two ladies are determined not to let the commoners reach the top of Mount BB.
Will Hina and Shilpa succeed in their strategy?