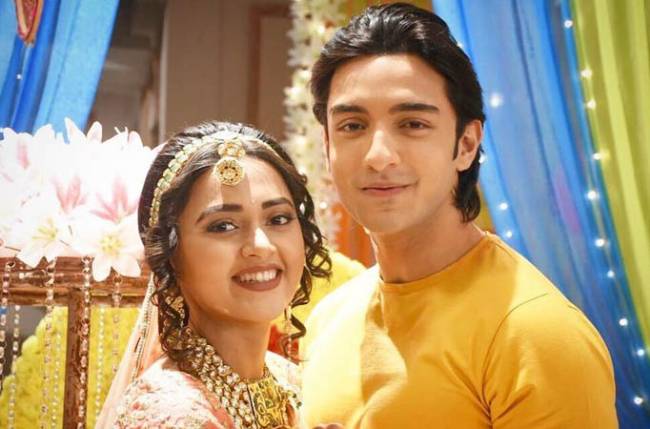 Ratan (Rohit Suchanti) and Diya (Tejasswi Prakash Wayangankar) have once again landed in misunderstandings of sorts in Sony TV's Rishta Likhenge Hum Naya (Shashi Sumeet Productions).
Diya has declared to have a right over Kesar Mahal and that the family would have to follow the rules laid by her and the commands she passes.
In the upcoming episodes, Diya will be seen torturing the family members. How?
Well, Diya will make Bhuvan Singh (Jiten Lalwani) dance wearing ghungroos in front of all the family members much to his humiliation. Not only that, she will ban every family member from using mobile phones!
A source informs, "After banning usage of phones, Diya will receive information about a mobile device being used and hence she will ask the guards to pat down every family member. Amidst this, Ratan will learn about Diya's discourteous behaviour and will try to stop her. However, Diya will stun one and all when by getting Ratan arrested!"