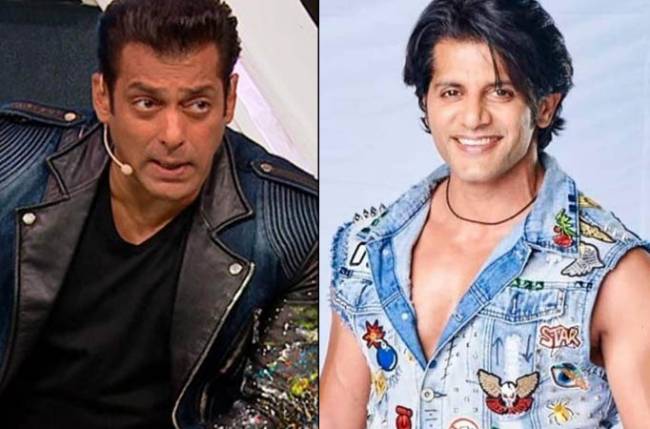 MUMBAI: Salman Khan was seen in yet another episode of Bigg Boss Weekend Ka Var, and he had a surprise for the contestants in the form of double evictions. At the end of last night's episode, Kriti Verma and Roshmi Banik bid adieu to the Bigg Boss house and became the first contestants to be eliminated. Romil Chaudhary and Nirmal Singh were also eliminated but with a twist, where they had to decide that one of them would reenter the show.
But what caught everyone's attention was the rude and nasty behavior of Salman with Karanvir Bohra. Salman started the conversation with Karanvir by pulling his leg. Then he went on taunt him about the way he was dressed. But what made disappointed Karanvir's fans was how Salman stopped Karanvir when he was putting his point across about Deepak Thakur's limited participation in household chores.
Karanvir had accused Deepak, but when he started talking about it, he said it was not only Deepak but also a few others who are not taking an active interest in cleaning duties. However, Salman asked Karanvir to stick only to Deepak and no one else. This seems to have irked Karanvir's fans who are accusing Salman of insulting him all the time. According to them, the actor doesn't deserve it. Some fans also took to their Twitter accounts to express their disappointment.