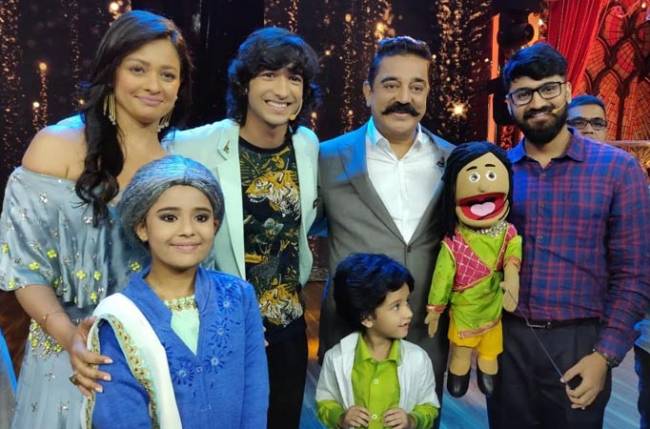 MUMBAI: Actor cum dancer Shantanu Maheshwari, who is currently donning his hosting hat on Zee TV's India's Best Dramebaaz, recently had a major fan moment on the show with Kamal Hassan who made a guest appearance on it to promote his upcoming film.
Shantanu whilst interacting with the superstar through the course of the show was quite in awe of how he conducted himself with utmost simplicity and an extremely humble approach that he maintained with everyone on the set.
Speaking about living his major fan moment, Shantanu said, "It just felt amazing to have got a chance to interact with Kamal Hassan sir through the show. He has such a patient and humble approach with everyone he speaks to which is truly something to learn from. He was sharing with us his life experiences and shatruggles he had to overcome to get to where he is now, which were so motivating to listen to! I am now inspired by Kamal Hassan's way of life. After hearing what he had to say, I too hope to pick up his learning and the way he conducts himself."
"He is known to be quite a good dancer, and I was keen on shaking a leg with him, but due to an injury he had sustained, he wasn't able to dance with us! So now I am just waiting for another chance to hopefully shake a leg with him someday," he added.