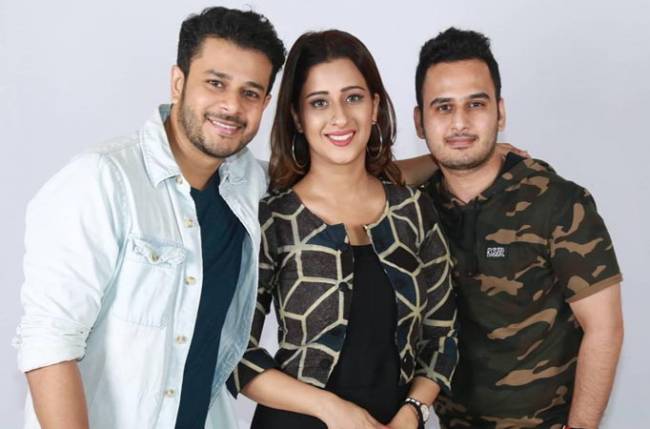 MUMBAI: Sasural Genda Phool fame actor Jay Soni and actress Cheshta Trehan set to debut in theatre with play Blind Date on 12 August 2018 and 19 August 2018 with Nach Baliye and Big Boss fame actor Pritam Singh.
Pranav Tripathi, active on Hindi and Gujarati theatre since last 20 years as a writer, producer, presenter and actor, known all over India for his original plays and truthful visualization on stage, has written the play. After performing successful plays like Kahani Main Twist Hain, Kuch tum Kaho Kuch hum kahein and I Love you two, he is all set to launch play Blind Date in Mumbai. Casting has always been the USP of Pranav's plays as he brings celebrities from films and TV to theatre. He has already worked with Smriti Irani, Rohini Hattangadi, Paresh Rawal, Manoj Joshi, Rakesh Bedi and Javed Akhtar.
Blind Date revolves around Dhara, a travel freak who wants to see the whole world. Dhara is going to be married to Nisarg, an engineer who has a dream to introduce the bullet train in India. Later Dhara realizes that they are not made for each other as they are completely different from each other. Dhara meets with an accident. Then she meets Pawan who helps her realize her dream in spite of the accident. This stranger girl-boy bonding has the entertaining and fulfilling dream aspiration in its backdrop.
Pranav says, "I always wanted to do something modern and inspirational. I got an idea to work on human relations, and I'm glad it turned out so well with actors Jay Soni and Chestha Bhagat. We have treated the production of this play no less than that of movie. This play is the next level from our other plays in terms of sets, costumes, light and sound. We can't wait to see how audience reacts to this."
Actor Jay Soni says, "The play will be telling the story from the perspective of the aspiration to live fullest and meet challenges. I love watching plays and as an actor we grow doing theatre. I am really excited with my debut in theatre; it's completely different from television and lot of commitment and dedication is required. Doing this character is always special for me and I am trying to take that head on."
Producer Harsh Badheka, known for being the assistant director of films such as Happy Bhag Jayegi , Jia Aur Jia , Love Per square foot and Ventilator which is being made in Gujarati, says, "I feel each and every actor should attempt doing theatre, it does polish your skills and makes your more focused. It's completely different from films, there you have re-takes, and here it's just one take. I feel honored that I am surrounded by the seniors of theatre fraternity."
"Acting in theatre will be a total new experience for me. Since childhood, I always had a stage fear however I have taken this play as a challenge to break that fear away. I have been rehearsing for this play for a month and a half now and the conclusion I have landed onto is that, this is the real acting, in television we do not get a chance to emote as much as we do here in theater," says actress Cheshta Bhagat.