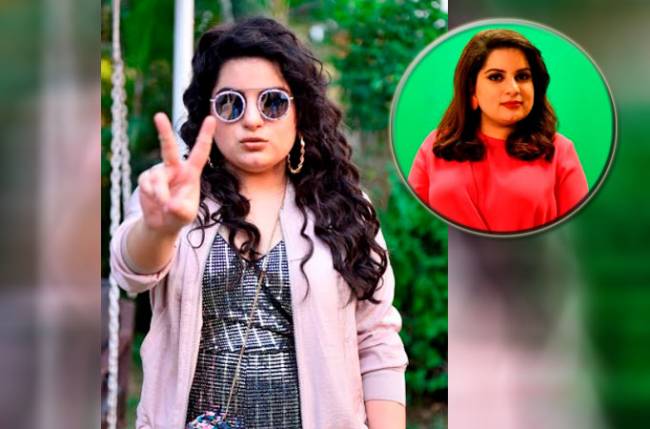 MUMBAI: After a power packed punch by Bani J to the misogynistic trollers, comedy sensation Mallika Dua is all set to fire back with her quirks and wits and show the internet hate, its place. This will be the second short format music video under the 'TROLLED' series and will premiere on Rise by TLC, a digital-first channel for women, by women.
Leered at as a Tinder aunty, and trolled for her body, Mallika Dua, the famous comedian on the digital domain, has been facing the ire of trolls ever since she stepped into the limelight. And now, Mallika gives it back to the ever-loving cyberbullies.
Speaking on the occasion, Mallika Dua, said, "It is easy, nah fashionable, to sit behind an anonymous screen, and post lewd comments online. Bravado? Well! yes, if you see how some of the trollers gloat when they make personal and derogatory remarks against you; for body shaming you," said, Mallika Dua. "At first, I was extremely sad, not angry because when you work for something, you give your best and make it with lots of love. You hope that everyone will appreciate it but gradually you realize that these nameless, shameless idiots (trollers) job is to shit on people who are doing better than them. You realize that anonymity is an all access pass and the internet is an outlet for their frustrations and insecurities to manifest themselves as hate. So, it's really like they are trolling themselves and not me", she added.