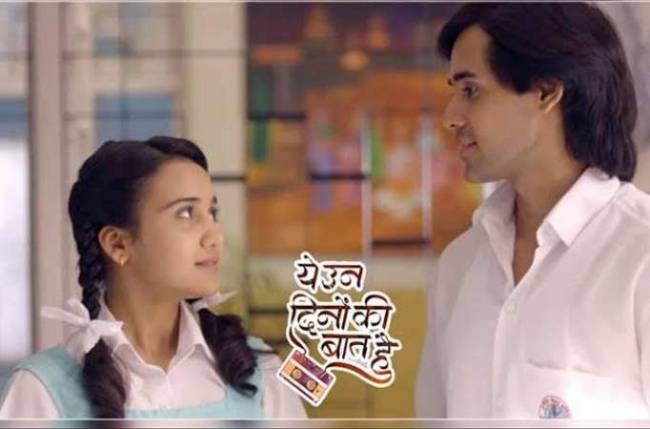 If anyone were to ask us which days were the most memorable one in our lives, majority of us would undoubtedly talk about the glorious school days. A time when a day lasted for 6 hours, hours that were full of laughter, pranks, classwork, drawings and craftwork. 25 mins of recess that involved eating, running around the corridors and playing pranks on our best friends. Sony Entertainment Television's show Yeh Un Dinon Ki Baat Hai has been regaling the audiences with the sweet memories of the 90's era with the school life of Naina (Ashi Singh) and Sameer (Randeep Rai) and their friends.
Below we have listed the top 5 reasons why Sameer and Naina feel school days were the best ones in our lives –
School picnics – Picnics happened once in a year, but their preparations would begin days before the date. New Tiffins, snacks, biscuits, chocolates and games – football, Frisbee etc. would be carried along. A time when the entire class enjoyed together as one team. Sameer and Naina both enjoyed a lot on their school trip to Mt. Abu, also notable for another reason as Naina knitted a sweater for Sameer to protect him from the cold weather.
Recess – 25 mins of happiness! Recess mean complete freedom. Running around in the passageways, gorging on different food preparations from your classmate's tiffin and meeting friends from other divisions. A time to remember was the way Sameer, Munna and Pandit visited the canteen to stuff themselves with samosas and cold drinks as they sing songs and had a merry time.
Annual Day – The day when every student got an opportunity to showcase his hidden talent. Be it singing or dancing or extempore. Every kid would be ecstatic owing to the celebrations in school. A golden chance to show the world that there's more to school life then exams and homework.
Teacher's day celebrations – A day when the children get to seat in the teacher's place and enjoy the privileges. A day when we would revere the ones who asked us the right path in our lives the way a light house guides lost sailors in stormy weather. Dressing up as your favorite teacher and teaching the class while interesting their mannerisms was one of the most delightful memories of our school days.
Vacations – Without a doubt, one of the most eagerly awaited time of our school days. A respite from early mornings and homework. Unending days of roaming the countryside and playing in the dirt with friends. Relishing ice lollies and homemade lemon sherbet to beat the heat.