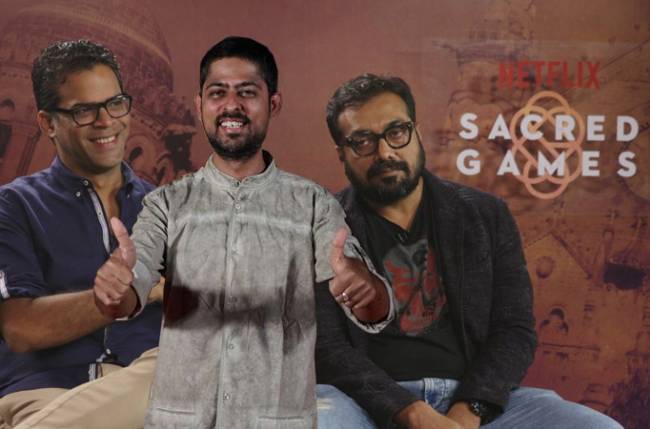 MUMBAI: Netflix will retain its association with filmmakers Anurag Kashyap and Vikramaditya Motwane for the second season of hit web series "Sacred Games", the streaming platform said on Tuesday amid the #MeToo furore after conducting an independent probe.
"After an independent investigation, the results helped inform Netflix's decision to continue with Vikramaditya Motwane and Anurag Kashyap on season 2 of 'Sacred Games'. We continue to collaborate with our production partners to ensure and maintain a safe and respectful working environment," read a statement from Netflix.
Kashyap and Motwane, who co-directed the show, have been in the news due to their alleged complacency in dealing with sexual harassment accusations against their former Phantom Films partner Vikas Bahl by an employee.
Netflix also said it will continue to work with writer Varun Grover on season 2 of crime drama "Sacred Games" too.
Grover's name emerged in the #MeToo wave when a woman anonymously alleged that in the Banaras Hindu University in 2001, he touched her inappropriately. He denied it by calling it a "baseless fabrication".
The writer has in the past worked closely with Phantom Films which was dissolved last month after allegations resurfaced against Bahl in the wake of the #MeToo movement in India.
Bahl was first accused last year in an incident which took place in Goa in 2015.