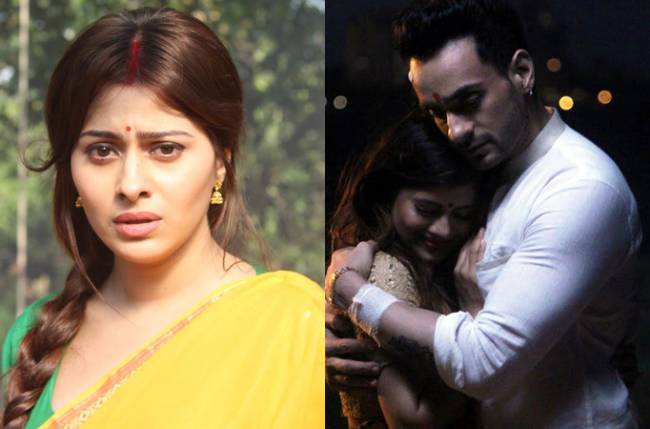 MUMBAI: &TV's Laal Ishq, a series of passionate love stories with a supernatural twist, has been bringing together popular faces in unique narratives. Intertwined with generous amount of romance and thrill, the show portrays love in a way that has kept viewers on the edge of their seats. The icing on the cake being each story featuring new and uniquely paired celebrities and the passionate onscreen chemistry between them. This weekend, the show will present two gripping episodes in a Karva Chauth special. Thanks to Karan Johar and Yash Chopra movies, every Indian woman knows the significance of Karva Chauth and it's one of the most auspicious days for Indian married women and is celebrated with great enthusiasm all across India.
Celebrating the power of love, Laal Ishq will portray the true essence of Karva Chauth. The upcoming episodes on the Karva Chauth weekend will feature stories of wives who not only pray for the long lives of their husbands but do everything in their capacity to protect them from every harm. The love stories will bring in a supernatural edge highlighting the pure bond of love and passion between a husband and a wife.
One of the stories will talk about a religious wife (Savitri) and her atheist husband (Shrikant). As the story progresses, we see that Shrikant does something inappropriate and awakens the devil who resides in the Vat (banyan tree). The story further showcases all the hardships Savitri faces to drive away the evil spirit from their life. The other episode will see a workaholic husband (Akash) suffering from insomnia. The cause for his lack of sleep is connected to his past that appears in a recurring dream. His wife (Roshini) decides to fix his past so that they can live peacefully again.
These beautifully narrated stories will see famous faces from the telly world like Sara Khan, Angad Hasija, Aparna Dixit, Ashita Zaveri and Krip Suri. Talking about her stint on the show Aparna Dixit shared, "My character Savitri in Laal Ishq is that of a typical Indian wife who is an extremely religious woman. The story brilliantly focuses on the wife who goes beyond everything to protect her husband. The festival of Karva Chauth not only talks about the wife praying for her husband's long life, but for the strength to endure all the hardships that comes in the way of their marriage."