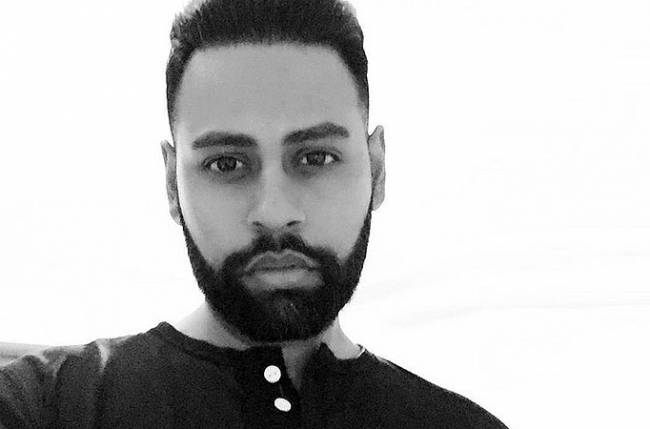 Popular web platform VOOT has launched its new series Untag that depicts the story as how people judge others and tag them with names post their first impression.
VJ Andy has a key role to essay in this series and he is quite excited about his part in it. Here, Andy plays a male vamp and that's what has excited him the most about the venture. In a conversation with Andy talks about his role and much more. Read on-
"It's so exciting! I am pleasantly surprised with everyone's performances. Everyone has played his part well. Dipannita Sharma has done a great job, Chang is so enduring, Anjali Anand is a new girl but she didn't let us feel like she is new. She is amazing. Shiv Pandit has done a good job too. Talking about my role in the series, I would say that I am happy the way my role has come out."
"I play Cyrus, a Copy Writer by profession who has started his company with a friend who has been working together for many years. He is the one who causes a lot of problems. He is the male vamp and I can say that he is the Komolika of the show. He has amazing outfits, amazing one-liners and he is a self proclaimed bitch. He is very interesting and he is the only one on the show who has not been tagged by anyone and has tagged himself. He keeps bitching about people and causes problems. This one seemed to be a lovely role to me when I got to know about it. I had to do a lot of research on my mannerisms. I met few people who have got a tag like that. What's so lovely about Untag is that – everyone has their tags. We judge people in seconds. Here we are questioning people that if you have got a tag then that doesn't mean you can't go beyond that. It's a show with a great heart and I am trying to make my role look as real as possible," he says.
We also ask Andy if he has got tagged in real. He replies, "A lot of people have tagged me as mean. In Bigg Boss, I have got so many tags like dhongi (fake). Sometimes people don't understand who you are and they judge you so quickly."
So, is he following the current season of BB 10? He says, "Yes, I am following and I mostly do a Facebook LIVE session after every episode. I discuss about what's happening in the house and I get good viewership."
So is he open to daily soaps, he reveales, "I don't mind doing it and I have been thinking about it. I have just done Untag where I have played a male vamp which I think haven't been done before. I would love to take up more similar roles where I would get to play some evil; it would be so much fun then. I won't mind playing a positive and a comedian kind of roles though but it would be more fun to play an evil."
Good luck, Andy.