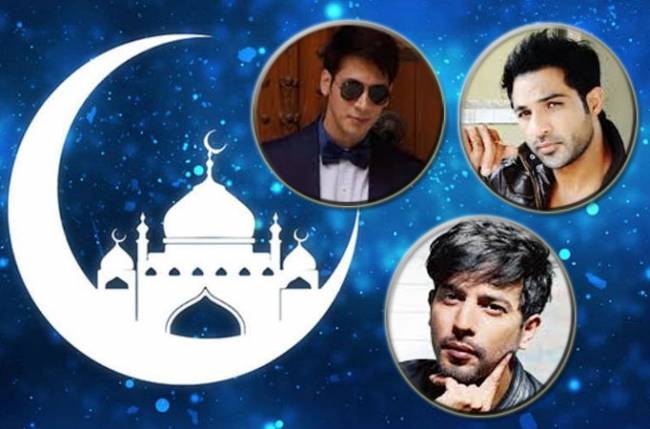 MUMBAI: Eid is a festival that is celebrated all over the globe with zeal and glee. And, a Holy month full of devotion and prayers is what the meaning of Ramzaan holds for us. As the month of Ramzaan comes to an end, telly town celebrities share their fondest memories of the festival.
Let's have a look at what the actors have to share about the occasion:
Sehban Azim: I have a very basic approach towards celebrating Eid. If work is not an issue we usually go to Delhi to celebrate. But whether we are in Delhi or Mumbai, we get ready early in the morning for Namaz and decide what's to be done. I either call friends at home or visit them.
As a kid, I used to wait for Amma and Abba to give us Eidi…then my brothers and I used to count our Eidi and shop.
In Mumbai, we both go for breakfast. Either you invite friends and family on the first day and go to their home the next day or you go visit them first and invite them on the second day.
Ayyaz Ahmed: I miss my family since I stay in Mumbai. I hardly get time to go to Kolkata, but I usually celebrate Eid the way it should be celebrated. I get up in the morning, go for morning Namaz and then meet my friends and family and eat a lot of sweets and food.
But this year is a bit different as I am shooting. I would be going to my shoot directly after Namaz and would be working the whole day. I used to love Eid as a child. My uncle used to pamper me a lot; I used to get a lot of things when I was small.
Mohammad Nazim: I have always missed celebrating Eid with my whole family. So, this year when I realised that I had a free schedule, I decided to spend the whole month of Ramzan with my family and close friends. I am in Markotla, Punjab for a month.
I have been offering help at the langar in the village and spending time with my family like we used to do during my childhood days. I have always received money as Eidi which my siblings and I used to collect and later buy clothes and accessories for ourselves.
This year since I have been offering my help at the langar for the needy and poor, their blessings are going to be the best Eidi I ever received.