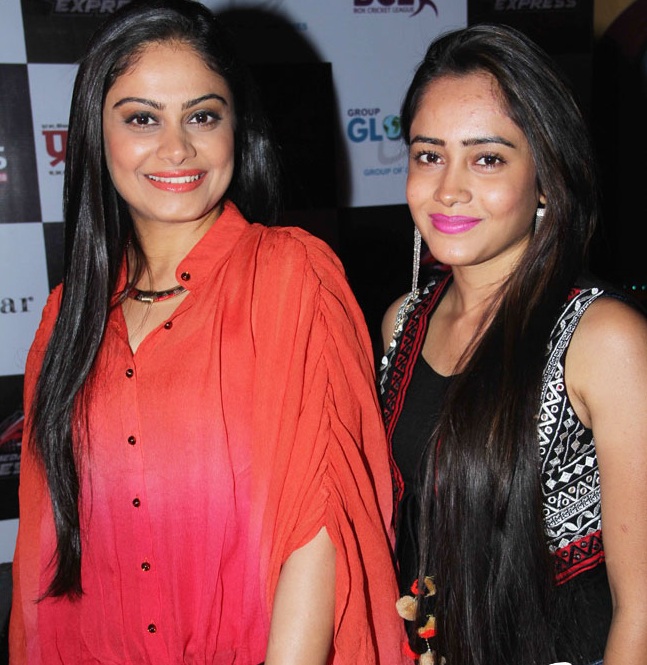 This season, nail art has exploded across the runways, reminding us that nails are much more than just a supporting act in the beauty arena. Since the advent of nail art, women were given more exciting choices on how to wear their nails thereby giving their daily look a new edge.
Clearly, there's no slowing down to the popularity of nail art.
And taking cue from this, the Balika Vadhu (Colors) actresses and good friends, Aasiya Kazi and Toral Rasputra have ventured into the business of nails! The actresses have turned business partners and have opened a nail spa titled We Nail It in Kandivali, Mumbai.
We spoke to Toral about her venture and she averred, "Being in the entertainment industry, I realised that women are very particular about nails. I wanted to invest in a start up along with my acting and Aasiya was the one to come up with the idea. It sounded exciting! We have a lot of salons but there is no particular 'only' nail salon."
"Abroad, nail salons are a common thing and Indian women have started realizing the importance of nails as a beauty trend. Some may have a problem of broken nails or restricted growth of nails. This is where extensions help. Also, there is an array of art and designs to glam up the nails," she added.
Toral is currently seen in Mere Sai on Sony TV. When asked if fans would get to a chance to meet her at the salon while fancying their nails, she quipped, "Of course, why not? Whenever I have a holiday from the set, I will be found at the salon!"
Talking about the new endeavour, Aasiya said, "I am very passionate about acting and I wanted to invest into a business which I was equally passionate about. I was contemplating various ventures for about two years until I realized that I used to experiment and try different arts on my nails during my breaks on the set of my show back then. I spoke to a friend who is also a teacher and after seeking suggestions, I enrolled into a nail art course. After all, it is extremely important to gain knowledge of the business you are getting into! Toral is a dear friend and when I shared my idea with her, she seemed to be equally interested. We have a good trust factor between us and or wavelength matches too."
Shedding some light on the idea behind the We Nail It, Aasiya added, "We considered a lot of options and were looking at something catchy and nice yet simple for people to understand."
We wish Aasiya and Toral congratulations and all the best with We Nail It.
Show your love for nail art below!