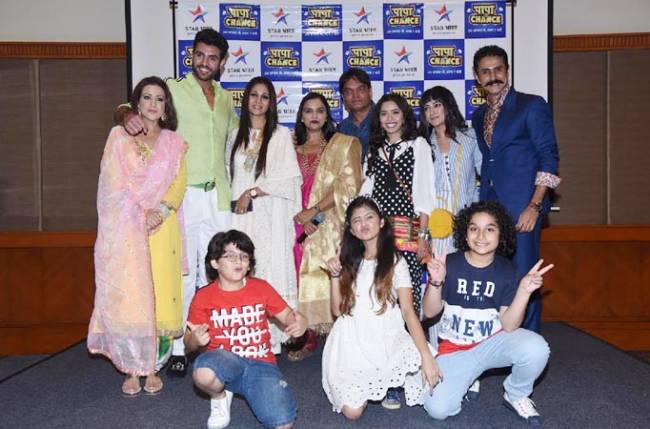 MUMBAI: Star Bharat launches a unique, family entertainer, 'पापा BY Chance', the story of Yuvaan, a high-spirited, carefree, cool dude from Delhi whose life turns upside down when he has to play the role of a father.
Yuvaan's charismatic personality attracts every girl's attention, but he prefers to stay miles away from commitments of marriage and family. But life takes a dramatic turn and Yuvaan is entrusted to become the Papa of neither 1, nor 2 but 3 kids; not by choice but by chance. Just a twist of fate makes an unprepared Yuvaan 'पापा BY CHANCE'. How will this new relationship with three children change his life? How will he manage to handle the responsibility of the kids? These questions and more are best answered by Yuvaan in this light-hearted show about the new-age father of three!
पापा By Chance', an absolute family entertainer will see model turned actor Zebby Singh as the heart-throb Yuvaan, fathering 3 kids – Ullu, Dhoni and Gungun, played by Ishant Bhanushali, Sidhartha Dubey and Arishfa Khan respectively. Actress Sana Sayyad will also be seen essaying a pivotal role in the show alongside Mansi Salvi who will play Yuvaan's mother while Jiten Lalwani, Yuvaan's step-father.
Star Bharat's spokesperson said, "'पापा By Chance' is an exciting new idea with an interesting take on parenting. Filled with moments that are fun and heart-warming this show will be a perfect family entertainer. It is sure to resonate with our audiences across all age-groups."
Sonali Jaffer, known for her interesting and successful shows in the Hindi television industry, is spearheading the project as the producer of this show. Adding on her next big project, Sonali Jaffer says, "I am grateful to the audience for always showering their love and support for all my shows and I am really expecting the same for 'पापा BY CHANCE'. The lead character Yuvaan is already enticing the audience with his charm and good looks. The concept of the show will also interest all age groups making it a must watch for all age groups. I am sure people will enjoy 'पापा BY CHANCE' as much as we are enjoying working on it."