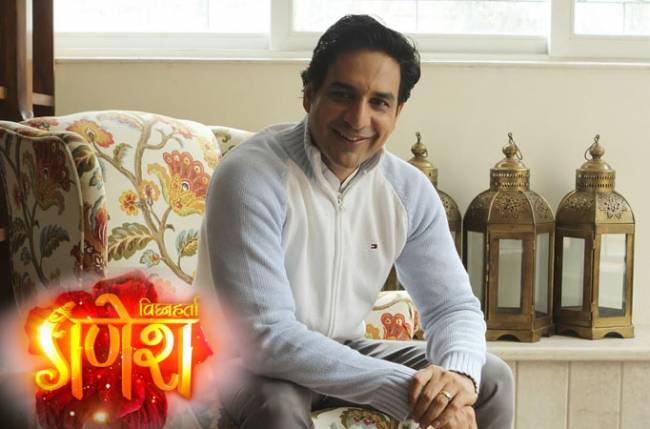 MUMBAI: Extensively winning hearts of audiences across the country, bringing alive the incredible story of the deity Ganesha, today marks a special day for Contiloe Pictures' Vighnaharta Ganesha. Achieving a true milestone, the show, airing on Sony Pictures Entertainment, completes one year of being telecast and marks a landmark completion of 262 episodes today!
'Vighnaharta Ganesha' showcases the journey of the deity Ganesha and presents a magical visual extravaganza with impeccable production design, costumes and ingenious audio-visual experience through Motion Capture technology. This technology helps replace the age-old depiction of Lord Ganesha with an inert mask and bring alive the detailed life-like movements and facial expressions to the fore giving the viewers a delightful visual treat.
Commenting on this success, Abhimanyu Singh, the Founder and CEO of Contiloe Pictures said, "We have always used technology to tell stories in a bigger and better manner. Using motion capture technology on a daily basis has been one of the greatest challenges and I am grateful to my team on planning and executing this huge task. Needless to say that the creative team at Contiloe Pictures has taken great pain in researching and telling us some fantastic untold stories about Lord Ganesha. I thank the audience for the love and appreciation they have shown to our show."
This magnum opus Vighnaharta Ganesha is supported by a stellar star-cast that includes Akanksha Puri as Parvati, Malkhan Singh as Shiv, Basant Bhatt as Kartikeya and Anand Garodia as Narada Muni. Contiloe Pictures uses Motion Capture Technology in each episode, they have been the first production house in the world to use this technology on a daily basis, for 262 episodes straight within a year.
"Our focus on identifying the future of Indian Television and understanding the need of bringing better technology has worked for us" adds Abhimanyu.