I am glad that Avika and I have both learnt the art of not letting success reach our heads or failure reach our hearts- Manish Raisinghan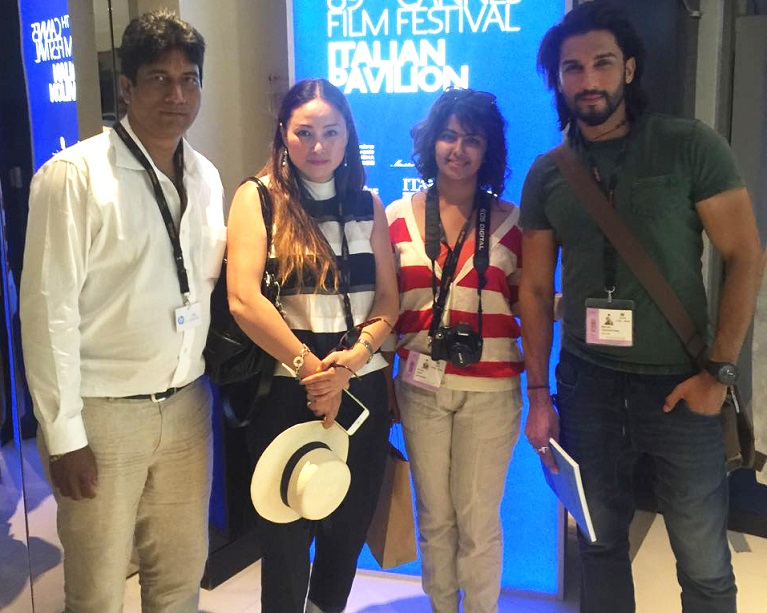 2016 Cannes Festival will be memorable for the duo as Television Actor Manish Raisinghan and Actress Avika Gor, who had launched their short film poster "Almost" at the Festival which got everyone attracted with the style of writing, Direction and acting and this is where they got to showcase their talent.
The Duo had sold their short movie rights to the French Producer Sonia Zhang, who was seen very much impressed and very soon will be entering into the Bollywood industry. She said, "I am impressed with them and their products and more importantly their 'different' thinking… the best part is that they are very good actors and they have amazing knowledge and ideas to create magic behind the camera as well. I am looking forward to working with these two buzzing energies very soon."
Actor Manish Raisinghan Said, "I am super happy about the response we got in Cannes for all our films and this is the icing on the cake… I am glad that Avika and I have both successfully learnt the art of not letting success reach our heads or failure reach our hearts, all I can say is we are in absolute gratitude to all our people, our teams, because all this wouldn't have been possible without our fabulous friends and people who are unconditionally there to support us every time we decide to make something… I am super glad that all our products are acknowledged and appreciated at such great level."
When asked about the film which is making news right now they said " 'Almost' is all about Renu ( the protagonist) an architect by profession is leading a perfectly perfect life where she is born with a golden spoon and now getting married to her love who is a perfect man in the conventional world… it's a smooth sail and a beautiful ride till Siddharth's friend Yash enters her life and how it transforms Renu and takes her on a different trip… the trip where her heart takes over the driving seat… How she discovers herself… how she discovers the writer within her… and how she discovers her true love… well almost!" He winks!
Actress Avika Gor who was quite happy said, "It's really a great news for all of us. We both celebrate every bit of film making in front of and behind the camera and now it's time to celebrate the success of our films at world level."