Read on to know more about the scary moment of the entire unit of 'Kasam Tere Pyaar Ki'.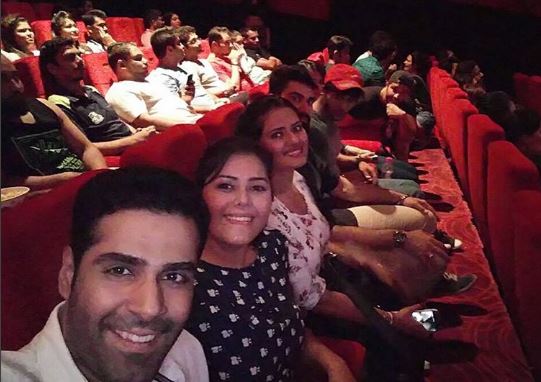 One of Colors' endearing show 'Kasam Tere Pyaar Ki', has garnered a lot of love amongst the viewers. Well, not only the viewers but the entire team shares a great connection with each other. We are saying this because the entire team recently gathered after the show for an outing with their respective partners.
Kratika Sengar, Nikitin Dheer, Ssharad Malhotra, Renee Dhyani, Lalit Bisht, Malhar Pandya and Zuber Khan were spotted enjoying this Horror flick.
We contacted Renee, she said, "We actually planned for a day outing but then Kratika wanted to watch this horror movie, 'The Conjuring 2' so we all went ahead with it. It was an amazing time spent together. The movie was very scary especially for me and Sharad, we actually kept our eyes closed for most of the time. Later, after the movie, we also had a house party. Overall, it was a great time spent with the entire team."
It's often nice to see the onscreen family, bonding off-screen so well!