And you will just not believe it.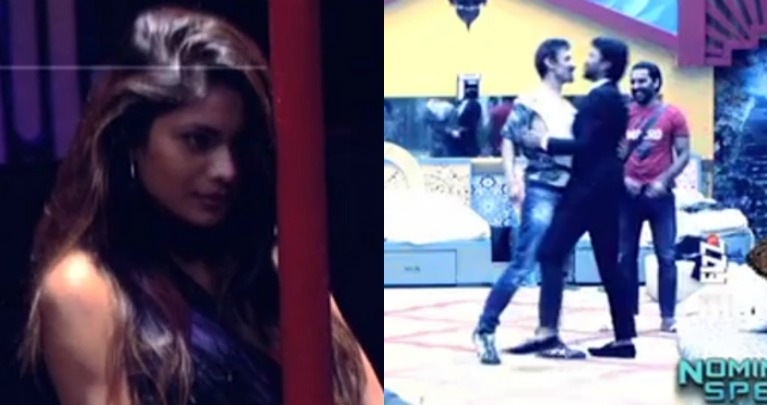 We had yesterday reported about Sunny Leone going back to where her career in Bollywood started, Bigg Boss. Sunny will be seen organising the nomination special task, in which the contestants have to make a viral video which will be judged by Sunny herself.
The contestants will be divided into two teams and the team that wins the task and makes a better viral video, gets immunity and will be safe from the week's nomination. And this is what transpired.
The two competing teams were of Lopamudra and Bani. In Lopa's team were Manu, Rohan, Monalisa and Om Swami. And in Bani's team were Gaurav, Rahul, Nitibha and Manveer. Interesting teams, isn't it?
The first task that was given to both the teams was to perform a pole dance. While captain Lopa took the lead from team A, team B sent Gaurav to perform the task. One can only imagine the videos – one sexy as hell and the other hilarious maybe. And hands down, it was Lopa, who won it for the team.
The second task was to make a video that would go viral. The more viral the video, the more chances the team has to win.
And for this, Bani's team devises a plan. Rahul and Gaurav plan to make an intimate and raunchy video to win the task. Now we'll have to wait and watch as to what will be the outcome of this task.