The two are the talk of the town!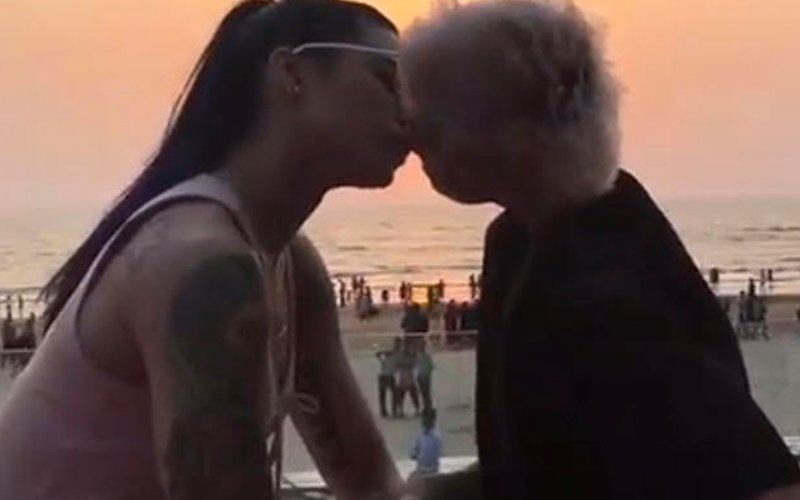 Ex 'Bigg Boss 10' finalist Bani J is known for her bold and confident attitude.
The lady has been spotted spending quality moments with her BFF Gauahar Khan on various social media platforms.
Quite recently, Gauahar and Bani had a live chat with their fans and when Gauahar was questioned if she has a boyfriend, Bani immediately leaned on Gauahar's shoulder and smirked to the camera leaving us pondering over her expression.
And now, the lady has shared an Instagram post which has taken us by surprise!
Bani J shared a post which had her locking lips with the 'Bigg Boss 6' contestant and celebrity hairstylist Sapna Bhavani at a party on a beach.
We must say that this is not the first time that we are witnessing such display of affection.
TV actresses such as Nia Sharma – Reyhna Malhotra and Madhura Naik – Aasma Badar among other public figures have also been spotted sharing cosy moments and have tasted the bitter side of social media.
Bani and Sapna are known for their outspoken personalities and have gone out of their ways to pursue what they believe in. Though we do not know how receptive would her fans be towards this post, we wonder if Sapna is Bani's new friend in town?