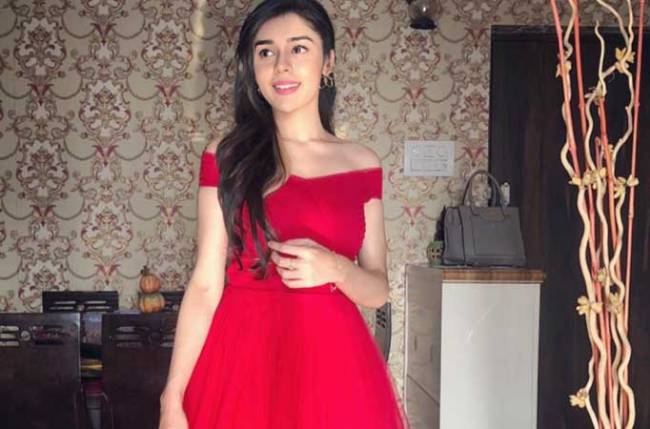 MUMBAI: Zee TV's popular fiction show Ishq Subhan Allah has been engaging the audiences week-on-week with its interesting twists and turns in the storyline. With all the drama that unfolds, the love and chemistry between Kabeer (Adnan Khan) and Zara (Eisha Singh) continues to intrigue fans. Eisha made her acting debut with Colors' Ishq Ka Rang Safed in the lead role of Dhaani. In 2016, She then went on to portray the role of Rani in Zee TV's Ek Tha Raja Ek Thi Rani. Well, this Valentine's Day, the bubbly and vivacious actress shares her idea of a perfect romantic day.
We asked her about a few of her favourites, and here's what the gorgeous lady shared.
1) Your idea of a perfect romantic date
Candle light dinner
2) Qualities that are a must in your partner
Good sense of humour and respect for your partner and elders. In addition, compatibility is a must. We have to be compatible!
3) Your idea of a Valentine's Day date
I'll be going out with my mom. She is my date!
4) Your favourite romantic movies?
Fault in Our Stars, Veer Zaara, Titanic, PS. I Love You, and The Notebook are my all-time favourites.
5) Your romantic playlist would consist of which songs?
Love Story (Taylor Swift), Young and Beautiful (Lana Del Rey), and Aaj Jaane Ki Zidd Na Karo
6) Your idea of a perfect romantic gift
I think spending quality time is the biggest gift for anyone. It's way above materialistic things.
7) What is the most special thing you would do for your loved one
I think surprising your loved one is the sweetest thing one can do. I would definitely make some efforts to plan something and give them a nice surprise.
8) Your favourite romantic destinations?
Paris, Greece, and Kashmir