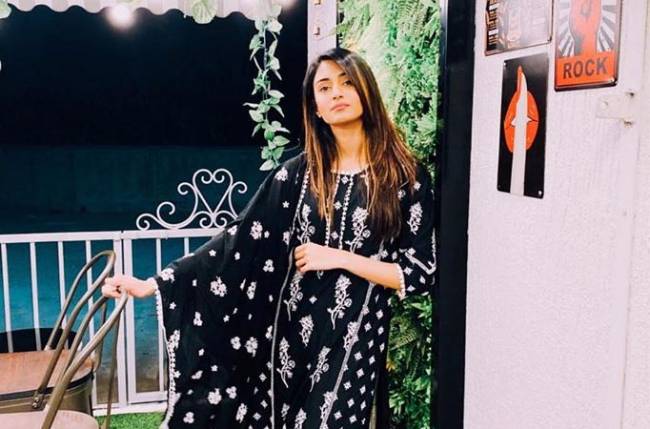 Unlock 1 has allowed us to venture out of her homes after months of COVID-19 lockdown imposed by the government, but safety measures still are to be followed with no remedy against the virus being in place as of now. Erica Fernandes shared what she feels about this Unlock phase 1, further talking about being hesitant and still not being ready to step out. Supporting her reasons of not stepping out she quickly gives out three reasons which keeps her worried.
In conversation with a media portal, on being asked how ready she is to resume work, she mentioned of not being ready at least for a little more time. She said, "It's not a simple question of yes or no. There is a lot to it. People have been out of work for a very long time. Some do not have the luxury of making a choice if they should get back to work or no. But, if you personally ask me, I am not up for it, not now at least, maybe a little later yes, and this is due to multiple reasons."
Next she gave out 3 major reasons backing her answer of making a slow start, which includes the chances to experience more cases as we venture out, next keeping in mind the climate change may have people falling sick suffering with normal flu and so on, and thirdly as the production houses will start shooting for their TV show, whose sets are located close to one another, thus putting everyone from actors to workers at a huge risk.
Erica said, "Firstly, we are just beginning to get out of the lockdown. There are high chances of a spike in the graph."
Moving on the second reason she said, "Secondly, because we are entering the monsoon season where so many of us generally fall ill due to the change in weather. The symptoms of normal flu or dengue, malaria ( which are common during the monsoons) are very similar to the virus. This will create chaos and panic."
And lastly, the actress mentioned, "Thirdly, actors even if they want to, have to shoot without a mask. So they are at a higher risk at work, more than anyone else. Next, in there are studios that have multiple shows shooting in the same vicinity at the same time accounting for a huge number of people working together."