Troubled times are up for Kartik and Naira already.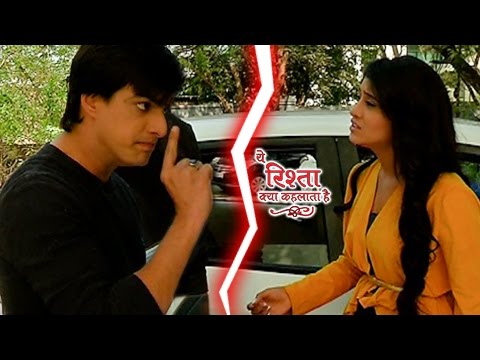 Star Plus 'Yeh Rishta Kya Kehlata Hai' recently telecast one of its best set of episodes till date, the grand wedding of Kartik (Mohsin Khan) and Naira (Shivangi Joshi).
Kartik and Naira became 'KaIra' and are all set to begin their new journey.
But problems will soon follow them like plague and here's how.
After bidding an emotional goodbye to her family, Naira will be welcomed into the Goenka Villa with great pomp and show.
But their happiness will be short lived.
After the mandatory 'Rasoi' ritual, it will be time for Naira's 'Pag Phera' ritual and to complete the same, Naksh will come to the Goenka villa.
And before leaving for her 'maika', Naira and Swarna will have a heart to heart conversation.
It is well known to all that Kartik does not want to live with his family post his marriage, as he holds his father Manish and step-mother Swarna responsible for his real mother's death.
Swarna will ask Naira to help her convince Kartik to stay back at the Goenka villa.
Unfortunately, Kartik will overhear Naira and Swarna's conversation and will misunderstand Swarna. He will feel that Swarna is blackmailing and forcing Naira to convince him to stay back.
And all hell will break loose after Naira will leave with Naksh.
Kartik will pack his bags and when Dadi will stop him, he will tell her that Swarna has been blackmailing Naira and will blame her for his mother's death. Also, Kartik will be hell bent on leaving the Goenka Villa and living separately with Naira.
But Naira does not share the same mentality as Kartik. While Kartik wants to stay away from the Goenka family, Naira who is inspired by her mother Akshara, wants to stay with Goenka family and become the best daughter-in-law.
When Naira will get to know about Kartik leaving his house, she will try to convince him to get back and stay with the family. When Kartik won't budge, she will tell him that she will not stay separately with him but will stay with his family at the Goenka Villa.
Will Kartik stay put on his stand of living separately or will he give in to Naira's demands and go back to his family?