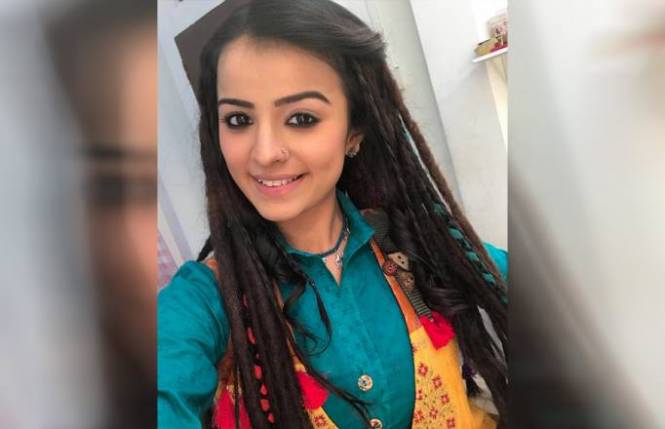 Every day is a new challenge in the life of an actor.
The characters that they play onscreen, makes them experience a lot as an actor and they have to come across a lot of challenges.
Pretty and talented Mahima Makwana, who is currently seen as Anami on Star Plus' Rishton Ka Chakravyuh, is enjoying her role to the core. The actress recently impressed the audience with some challenging scenes and she is feeling happy and content with the response she is receiving.
Mahima recently did a fire sequence and tandav for a sequence and received immense appreciations for the same.
In a candid conversation with loan trading, Mahima talked about the recently aired fire sequence and performing the tandav.
Doing a fire sequence is never an easy task for an actor and so was it for Mahima. She revealed to us that she was quite prepared in her mind for the sequence. She further elaborated, "There were fire instructors and masters for my security. There were fire lit up everywhere in the house, the moment my director said – 'Action.' I had to walk in the house and no matter how strong you are, you get scared to see yourself surrounded in fire. On top of everything, I had to emote and act and I was so scared of the fire falling on me."
All's well that ends well and Mahima is elated with the positive response that she received from everyone on sets.
Another challenging task for Mahima was to perform tandav and sharing her experience on the same, she told us, "I am not a classical dancer. I did not get time to rehearse and everything was done on the spot. It was a difficult task for me and I got minor injuries too but it feels nice when the outcome is good and you are showered with appreciations."
It is important to be surrounded with a bunch of positive people at work and Mahima is the lucky one to be blessed with it. She shared with us, "We have got a very lovely team to work with and we all are like family and I feel happy about it. We just shoot and enjoy. It's a good feeling to have such amazing people around."
Kudos to you Mahima! Keep up the good work!