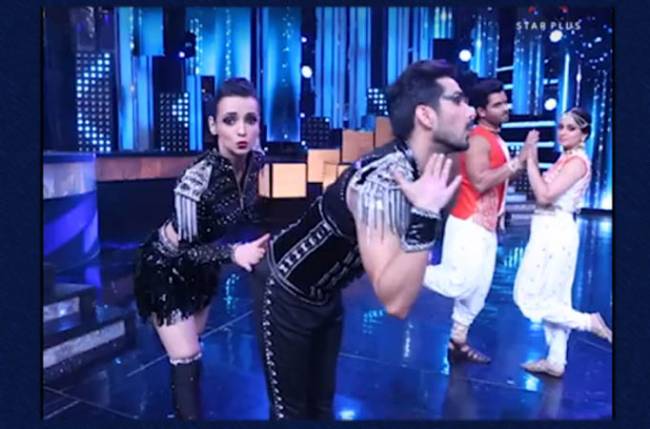 The mannequin challenge became a crazy trend recently. Along with masses, a lot of TV and Bollywood actors indulged themselves in the fun challenge.
For people who are unaware, it is basically a viral trend where people remain still like mannequins, while somebody shoots them in 360 degree view.
The latest gang to join the bandwagon is Nach Baliye Season 8 (BBC) contestants, hosts and judges. The team freezed for few seconds striking various poses gracefully and in a unique way.