After 'Ishqbaaaz', the spin-off is following closely on it's parent show.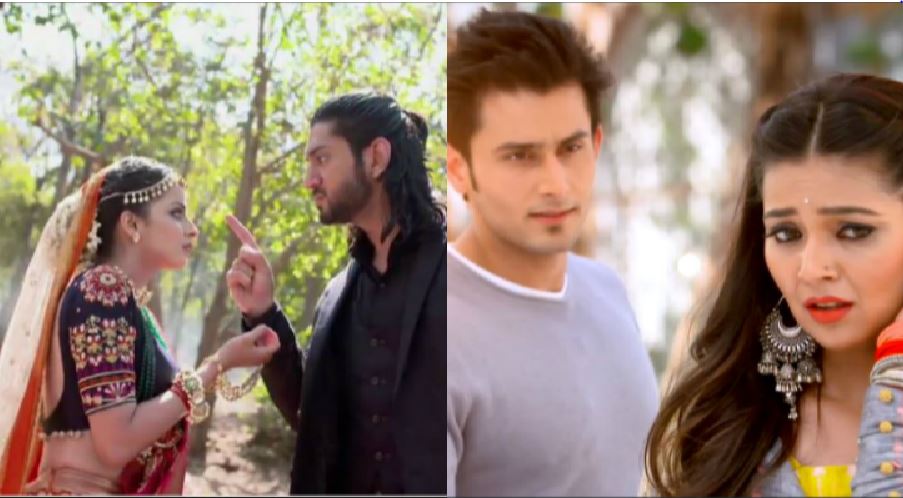 Star Plus was the first to launch a spin-off of their super successful show Ishqbaaaz, titled Dil Boley Oberoi.
While the former show focuses on the elder Oberoi brother Shivaay (Nakuul Mehta) and his wife Anika (Surbhi Chandna), Dil Boley Oberoi focusses on the other two brothers Omkara (Kunal Kulbhushan Jaisingh) and his wife Gauri (Shrenu Parikh), and Rudra (Leenesh Mattoo) and his love interest Bhavya (Mansi Srivastava).
Ishqbaaaz recently saw a time-lapse of sorts where Shivaay and Anika were successfully separated by Shivaay's mother Pinky. And following closely on the heels of its parent show, we will soon see a three-month time lapse in Dil Boley Oberoi as well.
Currently, the plot of Dil Boley Oberoi is focussing on how Gauri has uncovered Bua maa's (Sushmita Mukherjee) evil plans to bring back her dead son Ratan. Bua maa holds Omkara responsible for her son Ratan's death and plans to bring Omkara and Gauri close so that the duo consummates their marriage. She plans to snatch away Omkara and Gauri's child and raise him/her in place of Ratan. Not only that, Bua maa wants to kill Omkara.
In tonight's episode, we will see Omkara falling down from the stairs and meeting with an accident. And this will lead to a 3-month leap in the show. Post the leap, Gauri will be seen nursing Omkara, who has slipped into coma and will be waiting for him to gain consciousness.
With the 3-month leap taking place, Rudra and Bhavya's love story will also come to a standstill with Bhavya going missing and a heartbroken Rudra hunting for his ladylove.
As we already saw, Bhavya sees the sharpshooter who shoots Rudra's friend. Bhavya follows the assassin, but he shoots Bhavya too and takes her away with him.
Are you guys excited for Dil Boley Oberoi's time leap?