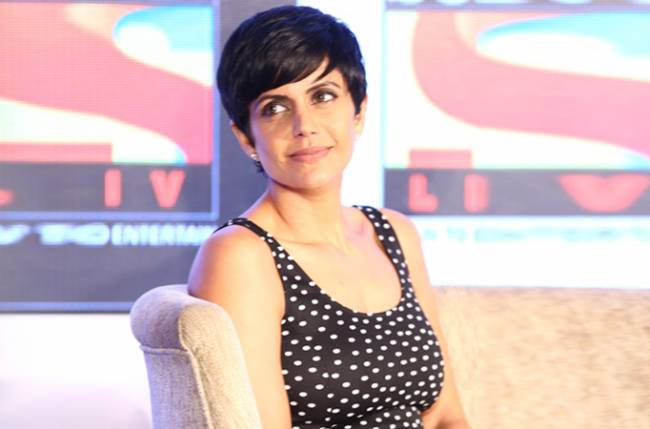 We all know what a bundle of talent actress Mandira Bedi is. She has gone from being a full time mom, to being absolute fire on screen. She is a speaker par excellence, a combination of true beauty with brains.
Therefore one does not expect her to be embarassed at all in any situation. She has a great gift of the gab and deals with most situations with aplomb. But she was embarassed. it was at the screening of a short film The Gift (to air on Sony Liv) in which she plays a woman who is grappling with her attraction for another woman (played by Gul Panag). In the film towards the end she has a suggestive liplock scene with Gul which came up during its screening at the Four Seasons Hotel in Mumbai.
Mandira's predicament was that her mother was in the audience too watching the scene magnified as Gul and she suggestively move towards each other to kiss. And that is what embarassed her, she confessed to after the screening. However, when we looked around her mother was as cool as a cucumber – as though it was another day at the movies.
Our advice to Mandira: you executed the scene so tastefully; it is not in the least embarrassing. However, we would also like to praise you for your adaa; for the fact that you are sanskari, you have dignity, you continue to respect your elders and have maintained your Indianness despite having achieved so much. Therefore please don't feel embarassed; take things lightly and keep up the good work. .
For the readers, 'The Gift' is the directorial debut of the debonair Kushal Punjabi. It stars Kushal, along with the two lovely lasses.
The gripping film written by Kushal and Suhaas Shetty meanders through multifarious emotions, deceptions and betrayal that go with relationships in today's high pressured lives. It culminates in a climax which is at once unfathomable and at once empowering.