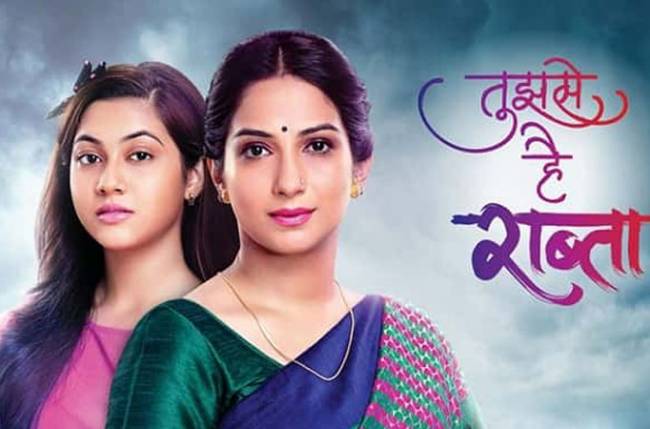 MUMBAI: After the increasing TRP of Zee TV's Tujhse Hai Raabta, the lead actors of the show Kalyani (Reem Shiekh), Anupriya (Poorva Gokhale) and Malhar (Sehban Azim) have made space in the hearts of the viewers of the show. The unique storyline of the show has kept the audience hooked on to the show. In the upcoming episodes, viewers will witness how Kalyani is trying to stop Malhar to sign the confession letter by jumping off the table in the police station.
While the cast and crew of the show is celebrating the success and thanking the viewers for loving them, they are also seen helping each other learn new languages on set. Poorva Gokhale and Savita Prabhune (playing the role of Ahilya) decided to teach Sehban and Reem some basic words and sentences in Marathi. Sehban returned the favour by teaching Poorva, Savita ji and Reem some beautiful words in Urdu.
Talking about getting language lessons, Sehban shared, "In between shots we also like using the free time in a constructive manner. All of us usually rehearse the lines, but for a change we decided to teach each other a new language. Poorva and Savita ji decided to teach Reem and me some complicated Marathi words, so I thought I should return the favor and teach them a bit of Urdu. I taught them words like Begum, Nukhtaar, khauf. It was actually fun learning a new language and also teaching them something new."
Poorva added saying, "The backdrop of our show is set up in a traditional Maharashtrian way and that's why I feel that all the cast and crew members working on the show should understand some basic sentences in Marathi. Savita ji and I both discussed this and then decided to teach Sehban and Reem a few basic sentences with the right pronunciation. Both Sehban and Reem like good students picked up really fast and we all often speak in Marathi on set. We're all never too old to learn something new in life."
Now that's an interesting way to utilize time on set! Way to go team Tujhse Hai Raabta!