The duo clarify their stance on rumors of their track being sidelined by the makers.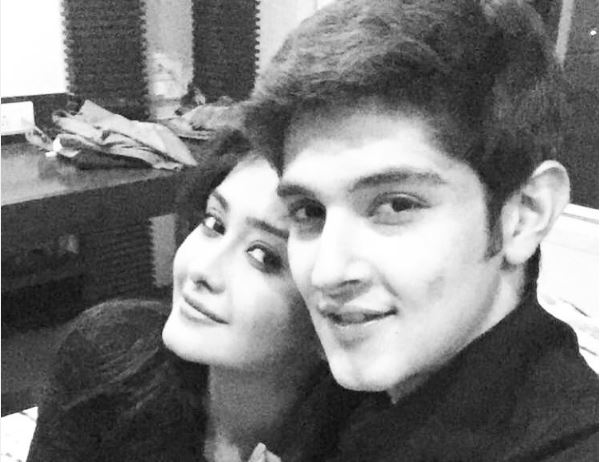 Ever heard of how two actors' tracks in their show having been sidelined because of their off-screen relationship? As bizarre as it sounds, such piece of news is actually doing the rounds in the media.
Star Plus' Yeh Rishta Kya Kehlata Hai has recently been in the news for a lot many reasons. Firstly, the male lead of the show, Karan Mehra quit. His decision to leave the show was followed by a huge controversy that came out with the link up rumors of Rohan Mehra and Kanchi Singh who play Naksh and Gayu in the show. Shivangi Joshi and Mohsin Khan who play Naira and Karthik, too followed suit.
Everything was hunky dory until now. Out of nowhere, nasty rumors of Rohan and Kanchi being warned by the production house to keep their relationship under the wraps have emerged.
According to a report in an entertainment portal, the duo, who are apparently dating each other, have been warned by the production house to keep their relationship under the wraps as they both play cousins in the show. The channel does not want their off-screen equation to clash with their on-screen image.
Bizarre, was exactly how we felt when we came across the news and unable to believe this, we buzzed Rohan Mehra and Kanchi Singh, who were equally perplexed when we asked them about the same.
They said, "Just because we are together, it doesn't mean people should spread any rumors. We know how to differentiate between our professional and personal life. The production house has no complaints and the channel has many more things to do. They seriously do not have the time to bother about such petty things."
"Just because we are doing great in our careers, you give such stories like we have been sidelined and that the track has been shifted? You are giving such stories to promote your site. It is really disappointing to target any actor like this. And as for the warnings, we are not students that we will be getting warnings," the duo said.
Kanchi and Rohan are extremely upset with such stories.