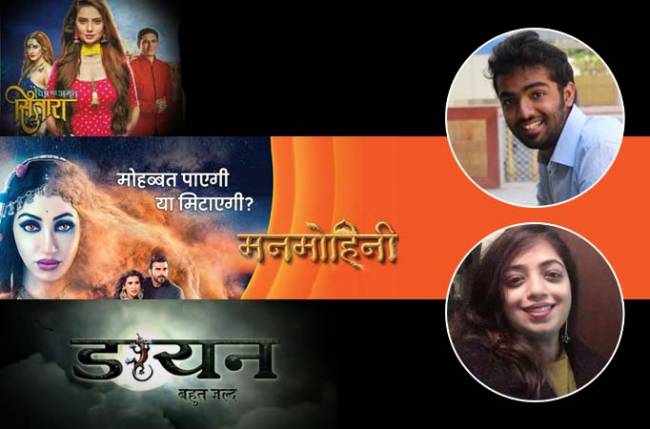 MUMBAI: Indian television seems to be obsessed with the supernatural these days. Tune into any GEC, and there is no dearth of shows in this genre. Even makers are cashing in on audience interest by creating as many series as they can before another trend takes over.
The three most talked about shows currently are Sitara, Manmohini, and the yet-to-be launched Daayan.
So what do the cards hold for these three?
We got in touch with our in-house tarot card readers', brother–sister duo Shreyans Vimal Bhojak and Divya Chintan Dave, and here are their predictions for us.
Vish Ya Amrit: Sitara is a recreation of the vishkanya folklore. Produced by Rashmi Sharma Telefilms, the show is a beautiful portrayal of this concept that was once considered extremely powerful to combat enemies or take revenge. It has a stellar star cast, including Adaa Khan, Shilpa Saklani, Sandeep Baswana, and Shakti Anand.
Sitara has got The Fool card, which indicates the beginning of a new journey along a path of excitement and joyful state of mind. One has to be very optimistic and enjoy the state of freedom, which will eventually lead to success. The serial will do well if they do not worry about future constraints.
Manmohini is a fantasy tale of a sorceress and her unrequited love. Produced by LSD Films, it claims to break stereotypes about witches and present aspects of their persona never explored on Indian television. Set in Rajasthan, the show will chronicle the saga of Manmohini, an unfulfilled soul who has been longing to reunite with her love, Rana Sa, for 500 years. It stars Reyhna Pandit, Ankit Siwach, and Garima Singh Rathore.
Manmohini has got the Knight of Wands card, which means this is a creative project. The whole unit is fully charged up, and it will really do wonders. There is lot of energy, enthusiasm, and hard work, which will lead to great success and fame.
Daayan is an upcoming Indian supernatural drama series created by Balaji Telefilms. It will premiere soon on &TV and will star Mohit Malhotra, Tina Datta, and Anupriya Kapoor. The series revolves around a couple who is deeply in love with each other and how their lives change when the entry of a daayan.
Daayan has got the Two of Pentacles, which clearly depicts that there are many ups and down at this moment. Things need to be juggled in order to make it work. But it will manage to survive until the end and do well.