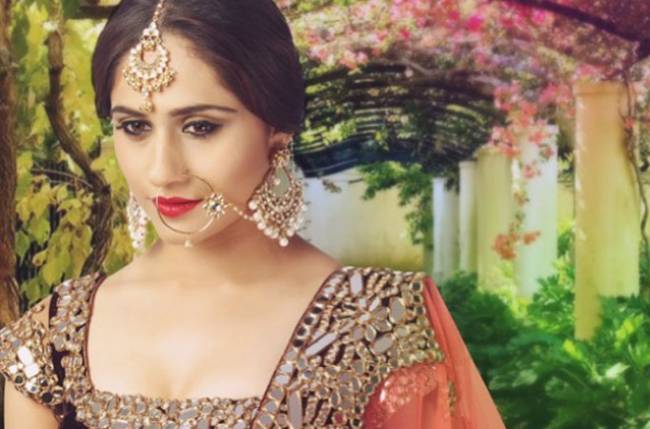 NEW DELHI: Actress Hunar Gandhi started her career in the telly world with the popular soap Kahaani Ghar Ghar Kii in 2007. Acting happened by chance and she thought that the 2016 show Dahleez would be her last project as an actress.
"I never plan my future. Even acting was not something that I had planned. It just happened. I had not done an acting course also," Hunar told a publication.
But she got an offer from the team of Kahaani Ghar Ghar Kii, and things changed after that.
"I became an actress by spontaneously taking up offers that came my way. My marriage to Mayank Gandhi was a surprise. I had told my family that I would get married in 2016 without knowing to whom and all," she said.
Around the end of 2015, she was shooting for Dahleez in Delhi.
"After that I said goodbye to my folks in Mumbai. In my head, I had thought that this would be my last show as an actress because I didn't know where I would have settled down after marriage.
"Mayank and I have been acquaintances. Our 'roka' happened. Our families got along with each other so well. We were given about four months time. That was our courtship period to know each other. My husband has also been part of the industry which is why I am in Mumbai," she added.
And so, she didn't quit acting.
After Dahleez, she featured in shows like Thapki Pyar Ki and TV, Biwi Aur Main!.
The Punjabi actress is now playing a Bengali character, Meeta Basu, in Patiala Babes.
"It came as a surprise to me. I was like 'Oh my God! Meeta is Bengali. I said 'Alright, if they (the show's team) have imagined me in that (role), then definitely (I can do it). She is also from London. The Punjabi girl inside me died when I signed the contract for the show because I had to live this," said Hunar.
"This role is performance-oriented. It has the ability to stand out and I have faith in myself as an actor. If performance-oriented role is offered to me then why would I not do it?"
She called the show "realistic".
"The situations and emotions are realistic. I am a very natural actor. I can only perform well if I am put in natural circumstances. Make-believe is not my pattern," said the 12/24 Karol Bagh actress.