Extended family's love for the actors..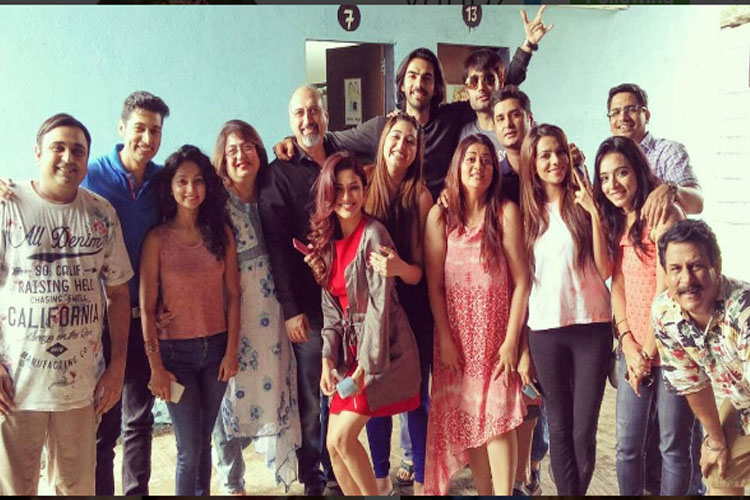 The popular show, 'Bahu Hamari Rajni_Kant' has been enjoying a tremendously successful run and is still going strong. A novel concept, hilarious sketches and impeccable performances encapsulate the success of the show.
However, one extremely important factor that is pivotal in the great performances by the actors is the off-screen camaraderie they share. Time and again, the actors of the show post images of all the fun and madness they have on the sets on their social media profiles.
But the love between the actors is extended to their real life families too. Recently, actress Vahbbiz Dorabjee Dsena who plays Maggie on the show was surprised by her husband, actor, Vivian Dsena and her family.
And it wasn't just a drop-in surprise, but, Vahbiz's parents got an amazing treat for the whole cast of the show by getting biryani for them.
We contacted Ridhima Pandit, who said, "Vahbiz is not just a co-actor, but an extremely dear friend. And when it comes to Jehangir And Feroza, Vahbiz's parents, they are absolute sweethearts and I love them a lot. You must be wondering why did I address them by their names, it is because they are more like buddies than parents. They are so cool, so warm and amazing people."
"We share such an amazing bond, where Jehangir keeps jokingly telling me, how I remind him of Madhuri Dixit and I keep entertaining them. That is the hugest compliment for me. And they love us so much. They are the most fantastic people. And of course, the biryani was so amazing and they stuffed us so much, that we could barely shoot later (laughs)," she added.
Knowing Ridhima's take, we can surely feel how loving and warm the whole cast is with each other and even their real families.