Juhi Parmar leaves many of her fans amazed after maintaining a fabulous figure post pregnancy!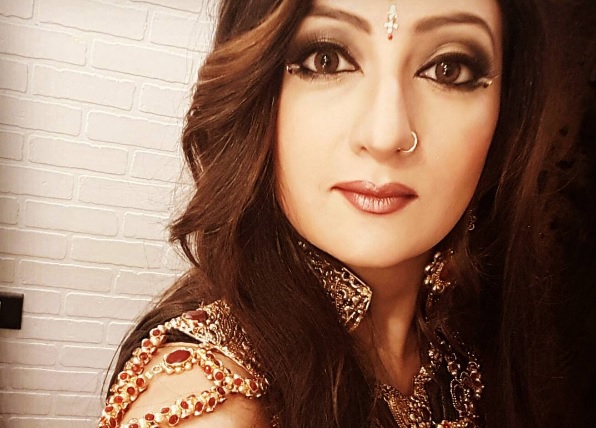 Known for her vivacious smile, beautiful face and acting talent, as seen in popular TV serial "Kumkum", actress Juhi Parmar also leaves many of her fan amazed that she has maintained her figure even after delivering a baby girl, but says it is a "part of my job".
About how she managed to stay in shape, Juhi told sources: "Looking good is a part of my job. I have to look nice and have to stay in shape. Though I did put on some weight during pregnancy, with regular exercise and diet… it didn't take much time for me to come back in shape."
The actress is playing a double role of Sangya and Chhaya in Colors' upcoming period drama "Karamphal Data Shani," written, directed and produced by Siddharth Kumar Tewary. It is a huge show for her where she will be appearing as the lead role after a sabbatical of three years.
Since she is a foodie, Juhi, talking about her diet, said: "I don't deprive myself of anything delicious. I take a bite or two, just to satisfy my tongue and to feel happy!"
From earning fame and winning Indian Telly Jury Award for Best Actress in a Lead Role in 2005 for "Kumkum" to winning the reality show "Bigg Boss 5", she has been in the spotlight for many reasons. However, asked what makes her happiest as an actress, she shared an experience.
"I had gone for some events in Gujarat a few years ago. Somebody from the audience told me that her mother wants to touch me… though I found it weird initially, I asked her to get her mother on stage. When I saw her, I realized what she meant.
"Her mother came to me and touched my face with her hand to feel how I look because she was visually challenged. She told me that she listens to 'Kumkum' every day and she wanted to feel from her inner eyes how would 'Kumkum' look in reality! You know I had goose bumps! That's the touching moment that nothing can replace…I am truly a blessed actress," she said.