Read on to know how!!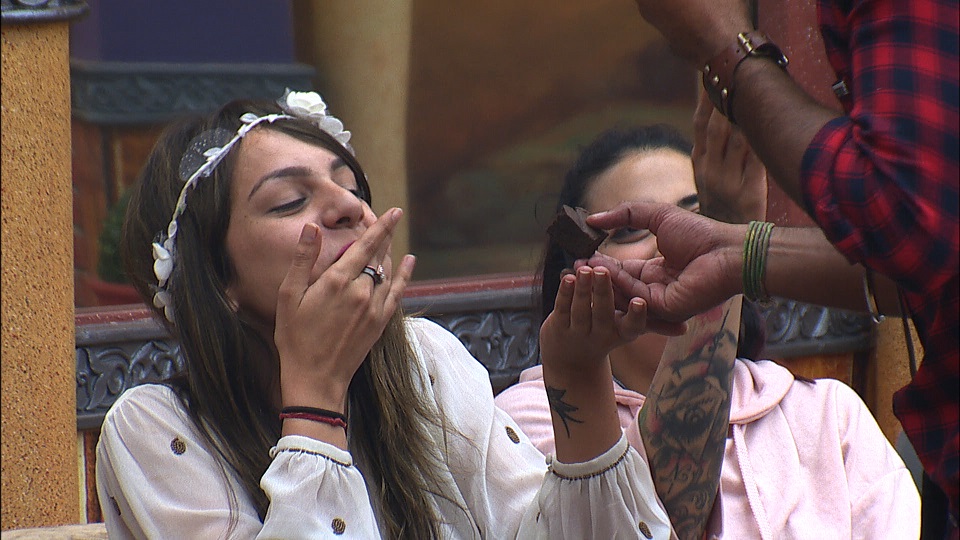 Bringing back some happiness in the Bigg Boss Season 10 is the Wajah Tum Ho's movie cast i.e. Sanaa Khan, Sharman Joshi and Gurmeet Choudhary, who surprised the contestants as they visit the Bigg Boss house
And, making the night more interesting and leaving sweet moments for the housemates, the Wajah Tum Ho cast plays a fun game with them where they have to name one person who brings happiness to them in the house, giving a reason for it. After taking the name they have to say Wajah Tum Ho and give the brownie to them.
Here are some interesting answers giving by the contestants.
Rahul gave the brownie to Lopa saying she is a little upset with him and he made her cry, but he just wants to say one thing to her i.e Lopa keep smiling always!!
Manveer gave the brownie to Nitibha, saying that there is this girl in the house who still can't understand my feelings and she is the reason why he likes being in the house.
And, Nitibha too, gives the brownie to Manveer saying that in the past two – three weeks she has got close to Manveer and he has always supported her in the game.
Gaurav gives the brownie to Bani saying that she gets angry, acts mad and leaves me in suspense every day as to if we are still friends, but she brings happiness to me in the house!!
And, Bani gives the brownie to Mr. Chopra thanking him for keeping her sane in the house…
That's definitely one sweet thing to do, isn't it?